Re: Dry suits
You need an inner wicking layer - Helly Hansen polypropylene layer LIFA is the best I've found for wicking and staying dry, then a layer of simple high insulation fleece of Polartec 200 for example top and bottoms or an all in one 'wooly bear' or onesie as the kids would call it.
I use the LIFA ones with a zip down the front for mountain biking too so pay the extra for the front half zip. Long sleeve to protect your elbows if you fall off your mountain bike on a downhill.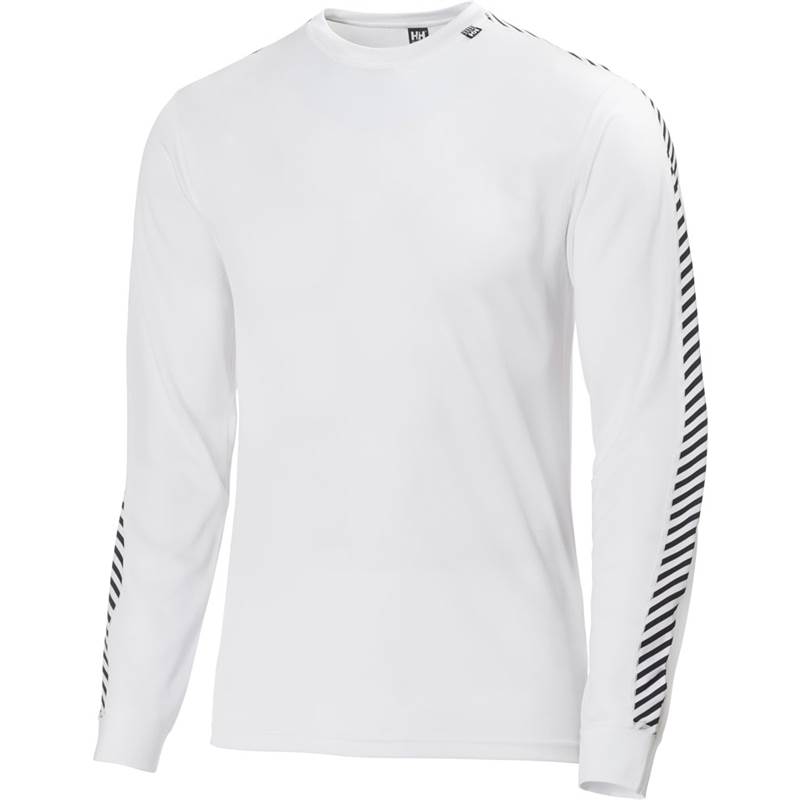 A walking waterproof peaked insulated breathable hat that covers your ears and has an understrap under your chin to keep wind off. Ear coverage is essential. This one from Douglas Gill is ideal.
To get air out of your drysuit, once its on, bend over and open the neck seal and it'll evacuate alotof the air and excess. No farting in a drysuit. You'll live to regret it when it comes off.
Its normal to adjust the neck seal if needed.
To have warm feet size up your shoes so they don't compress your foot/ sock. I had cold feet even with proper Henry Lloyd boots untill I did. Think my feet are 9.5 uk but wear 10.5 sandal with vibram non marking sole that just velcro on. The velcro closure is alot easier than laces with drysuit and floatation etc.
With a drysuit, shoes, flotation jacket etc you'll be toasty but you won't be able to 'swim for it' effectively, so make sure your boats recoverable, you now need each other.
You don't want normal boots with a drysuit, they'll fill with water, then leave your feet heavy and cold.
You want something like this that drains and a decent sole in 2 sizes bigger...I'd take your thick sock and drysuit into the sports shop to get a loose enough fit, otherwise you'll end up too tight. Its the air insulation around your foot that keep your foot warm, the shoe just needs to provide abrasion resistance. Shoe like this with full drainage.
I use drysuits...a thick Musto HPX ocean racer one that I got relatively cheap (unused after a cross Atlantic trip by someone) as otherwise they're pretty expensive, and a thinner dinghy one for summer that I bought 20 years ago from Ravenspring (UK). The thick one is a bit hot in the summer and the thin one a bit cold for winter. I have to say the HPX one does a very good job keeping wind off around my head. For the ultra committed dinghy cruiser, they are probably worth the extra if its all you do. If your really in trouble of note the HPX ones have an inflation tube so you can increase air inside and float if you're awaiting serious rescue: becomes a 'survival suit' as the oil rig worker wold call it. As Andrew said above, they get bought for cross atlantic event things, barely used or not even out the bag, then sold for half the price.
I have to say I got a modern triathlon weysuit (for swimming from my beach hut) and was amazed by how seemingly dry I remained. Still not my choice for dinghy cuise sailing, but if I was in some high performance dinghy and expecting a dunking, the modern wetsuits are very flexible to get on easier and seem to keep you pretty dry, couldn't hardly feel the cold water when I used it. Much better than they used to be. There's maybe 4 weeks in the summer when a shortie is the right clothing and thats it.
If anyone hear is a funny size, legs or arms etc, and in Europe, my first drysuit I got from Ravenspring UK, an Uno, who actually make on site, and they custom fit to your size for no extra cost which is good service. I think I once had new feet put on it, and they didn't charge much. Internal braces, elasticated back, they're well designed and are a very good dinghy drysuit.
I bought dad a Henri Lloyd thick 'ocean racer' drysuit like the HPX ones, for his birthday once. If I remember, it too had been accross the Atlantic in a bag, from a Lymington chandlers sale rail. After a few years constant dinghy use, the Goretex started to become less breathable, so they asked to look at it after he rang them to see if it needed a special wash or something, and they promtly sent him a brand new one by return. It was a maybe 5 years old - out of warranty etc, hadn't bought it from them or even new, but showed Henri Lloyd have good customer service.