US military asks for public's help to find F-35 fighter jet
Published2 minutes ago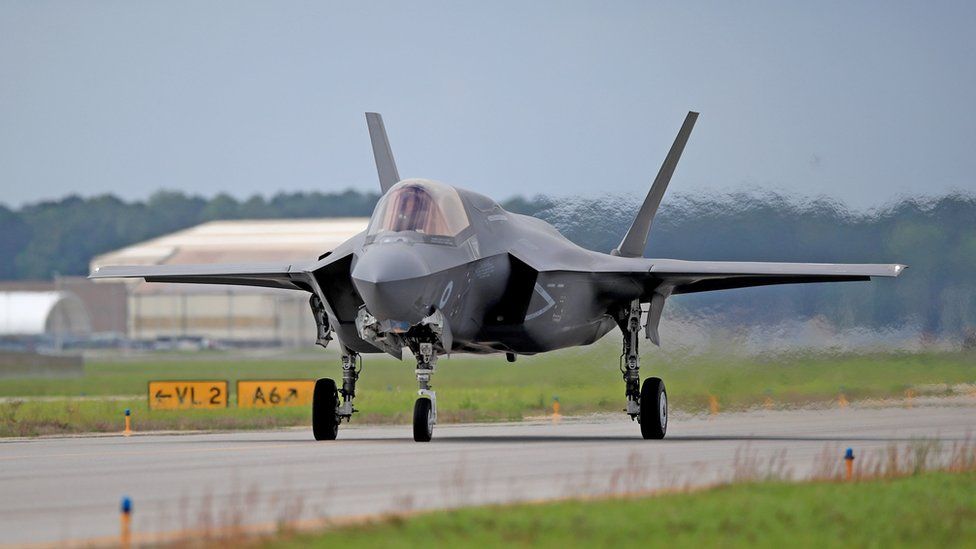 Image source, PA Media
Image caption, The F-35, seen in this file photo, is one of the world's most advanced fighter jets and comes with a $80m (£65m) price tag
By Megan Fisher
BBC News
The US military has asked for the public's help to try and locate one of its F-35 fighter jets after the pilot ejected from the aircraft.
It went missing on Sunday afternoon when the pilot was flying over the southern state of South Carolina.
The pilot, who has not been named, ejected and parachuted safely. He is in a stable condition in hospital.
It is not yet clear what happened, but officials said the aircraft was involved in a "mishap".
​