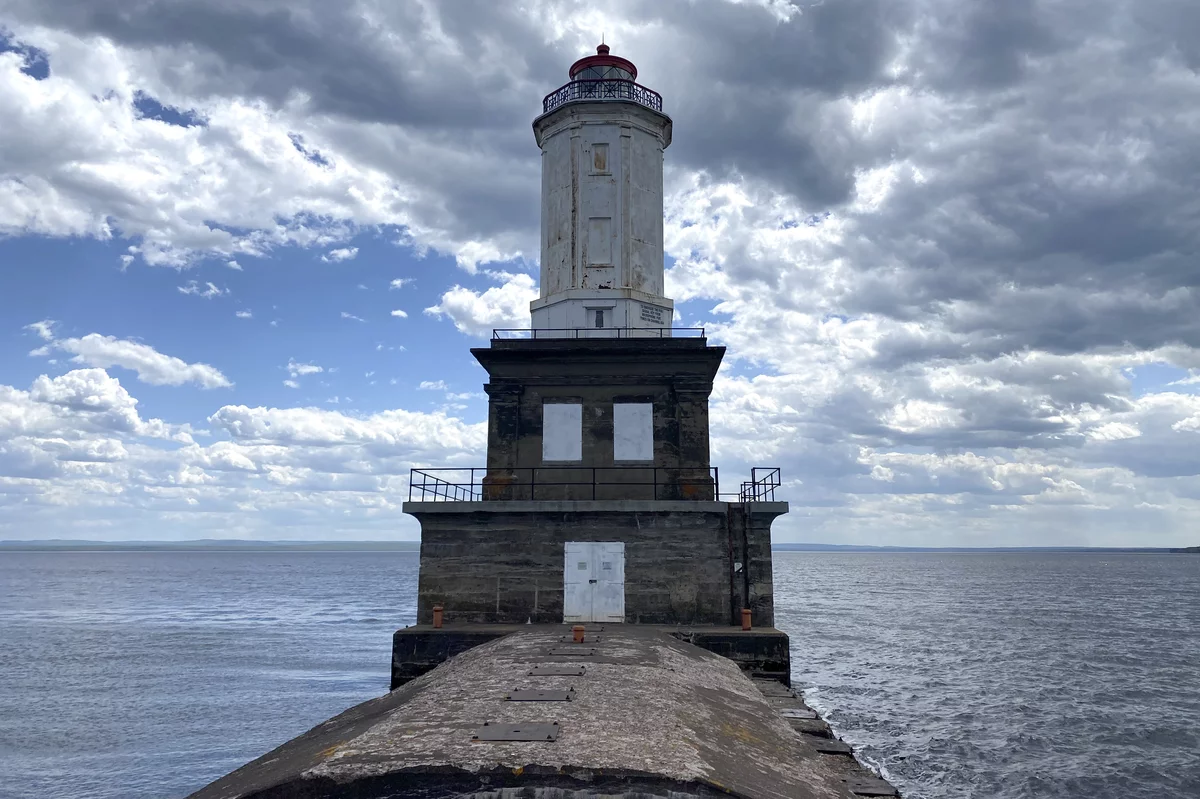 The Keweenaw Waterway Lower Entrance Light in Chassell, Mich., dates to 1919. Interested? The federal government is now taking applications to transfer the property to a new owner who promises to maintain the historic structure.
Luke Barrett/General Services Administration via AP

Have you been longing for a remote lifestyle, waterfront views or the lulling sounds of the sea? Do you have a passion for historical restoration? The federal government might have just the thing.
Ten lighthouses across the U.S. are being sold or given away for free by the General Services Administration.
For centuries, lighthouses have served as guardians for mariners, protecting them from perilous seas and guiding them to safety. But these days, modern navigation technology, like GPS, has rendered the towers less essential.
Today, as a way to preserve the historic beacons and to relieve taxpayers of the maintenance costs, the GSA offers up lighthouses to the public every May.
And during this year's "lighthouse season," the GSA is offloading a record number of properties, the agency said Friday.
Six lighthouses will be transferred at no cost to federal, state or local governments, nonprofits, educational organizations or other groups, if they commit to upkeep of the properties and to make them publicly available for educational, recreational or cultural purposes. Four other lighthouses will be auctioned off to the public online starting next month.
The rest of the short article and more pictures of lighthouses at the link:
http://npr.org/2023/05/28/1178618474...sa-new-england
She's always said how much She'd like to retire and move to a house by the water. But by now we're like limpets here, or lichen since we're not by the water, crusted on and not likely to move without Her daughter levering whichever one of us is left into a rest home, and I'm fairly beyond the siren call of a fixer-upper.