I visited Norway in the 80's and made it to this museum .I just came across this brochure in one of my bookcases. The WB logo is good ;the reality even better .
The Gokstad Ship. 24 M LOA, oak planking .Is this the longest lapstrake hull in existance ? The longest ever?
There were 32 warrior oarsmen .
A drawing of the carved tiller. This was ash.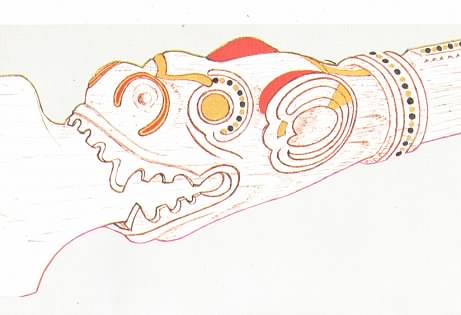 The rig is a speculation.I would think they sized it to reach hull speed at times ,which would be quite a sight .