School holidays too, so the boy and I shot away for 3 days and a bit.
First decent weather system for a month or so so it was a nice change.. only problem .. very little wind.
sunday morning at drunks bay after an early afternoon start on saturday.. The lovely Bruce Clark design Innocenti beside us. Innocenti is three skins of Kauri and just
one of those
boats, beautifully built, extremely well maintained and with an ownership provenance/ history you'd be very pleased to be part of yourself. That boat campaigned hard in her early years( mid 1980's construction ?) but has subsequently been around the world and made numerous pacific islands trips.. most recently up to tahiti and back down and around to Hobart and then back here. She has a Gary Mull look to her to me.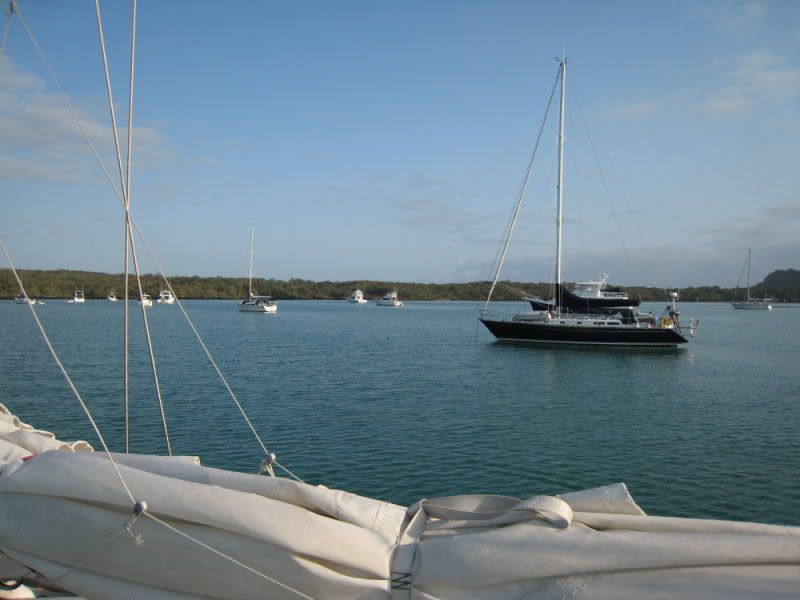 .. we stayed the night with one other boat at the back of Rakino island after a nice wee sail and an unsuccessful fish.
Monday very light, thats
the Noises
in front of us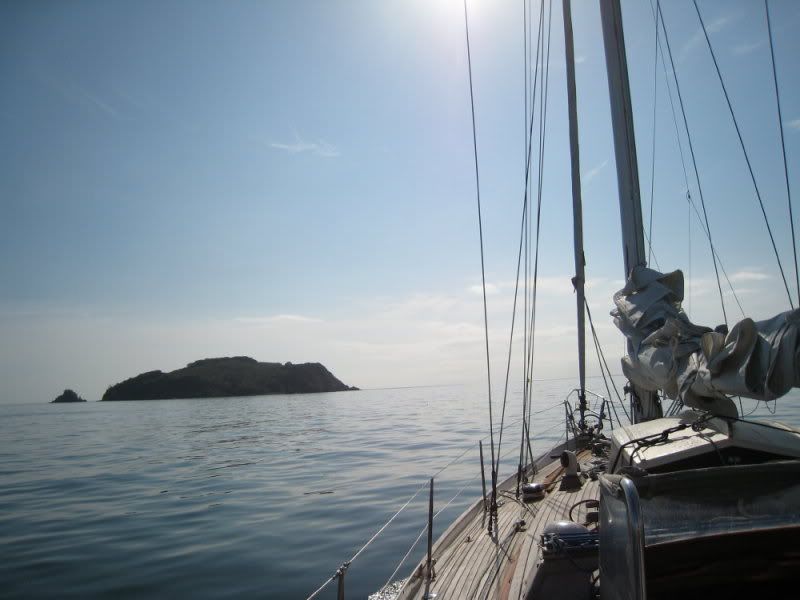 I always enjoy looking at the land in the various threads we see here from the PNW or Casco bay or intracoastal or Montreal.... this is your typical Hauraki gulf island look.. The flat NZ green.