Re: Melitele - my Campion Apple 16 Cutte
br />
Last night I did my first stainless steel weld. I had planned to practise on scraps first but forgot. It's just a mig weld and the settings I guessed at worked out fine actually.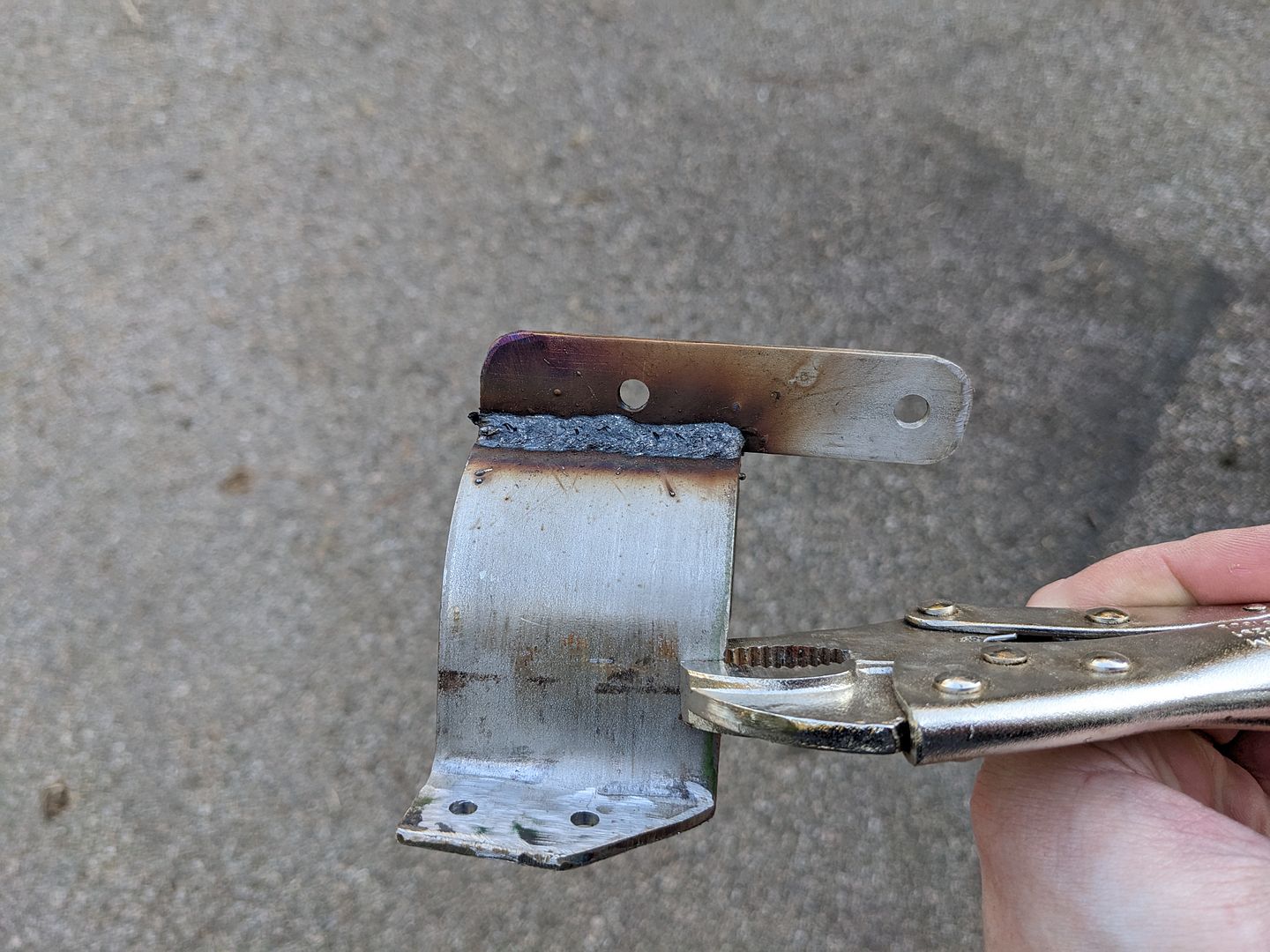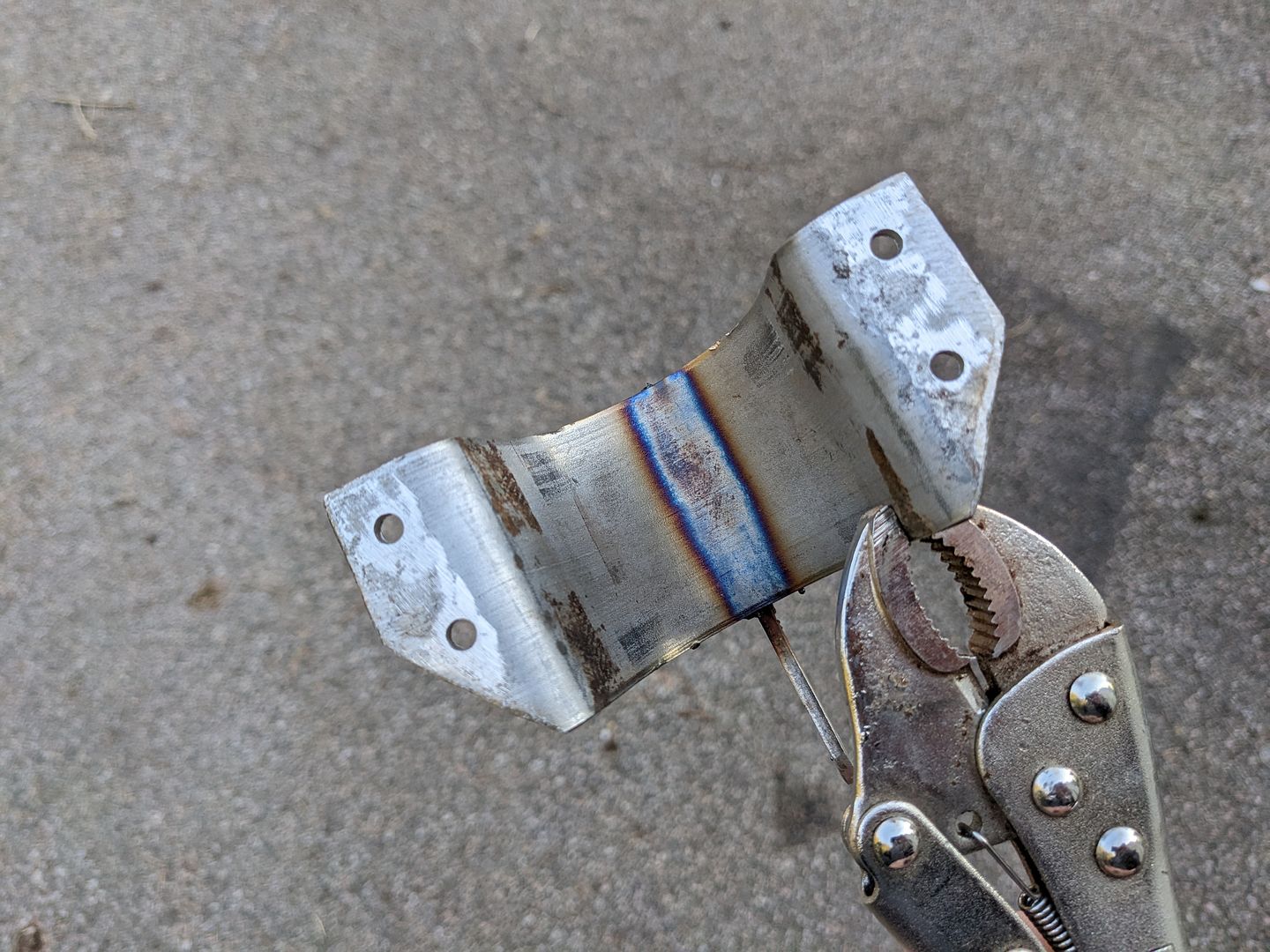 After a very cursory clean up it looks like it will be an acceptable part after proper clean up and some polishing.
I also got the mast partner glued and screwed in permanently which is another step forward.