So yesterday morning I suffered a fit of madness and bought another boat..
This one is a 15' x 4'6" Tad Roberts designed inboard launch that was built by the Silva Bay Shipyard School over the winter of '06. She was designed and originally built with electric inboard power and a big battery bank, but due to some problems with the controller systems etc she was never really used as a launch and has only been in the water for a few days total since her launching.
The boat is traditionally built out of red on yellow cedar with copper rivets, caulked with cotton. I haven't relaunched her yet to see if she'll float, but she holds water just fine so I'm pretty confident.
The plan as of this morning is to find her a light little high speed diesel and convert the boat with as little modification possible to a diesel work/commuter launch. There is a bronze shaft in the hull and that's about it for drive train. I've got a nice old pair of Concordia Co built Culler oars that her first voyages with me will be made under.
The boat will be refinished in and out, engine beds adapted for the diesel, a new engine box made and a control station installed on the starboard side just forward of the aft seat.. Just far enough so the helmsman's right hand can rest comfortably on the throttle while the left steers. But really before much of the conversion work can take place, we need a power plant! So the search is on for a little diesel. I've worked with the Beta 14 (marinized kubota 2 cyl) before, and that's a lovely engine but pretty expensive.. 199lbs dry with a gear for 13.5hp.. Not bad! Any ideas there would be appreciated..
Anyway, y'all want pics, so without further adieu (photos courtesy of Tad Roberts):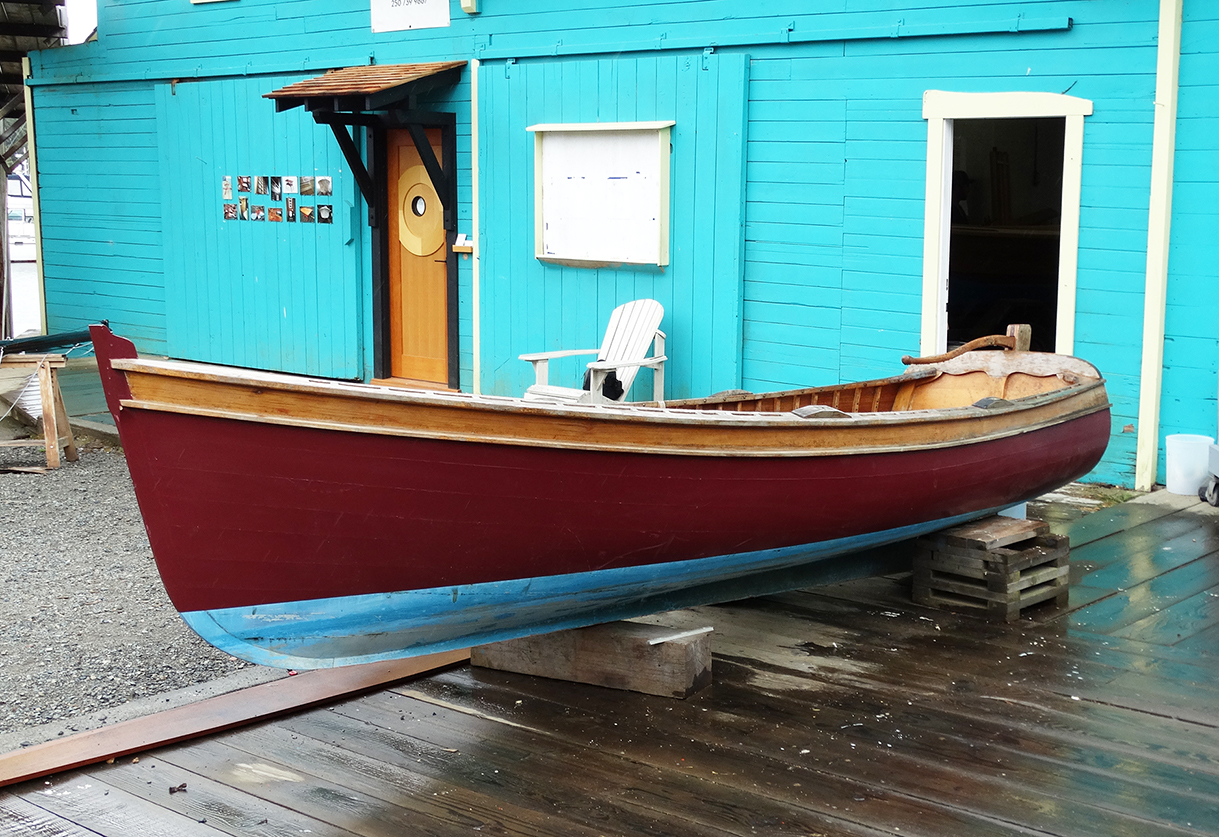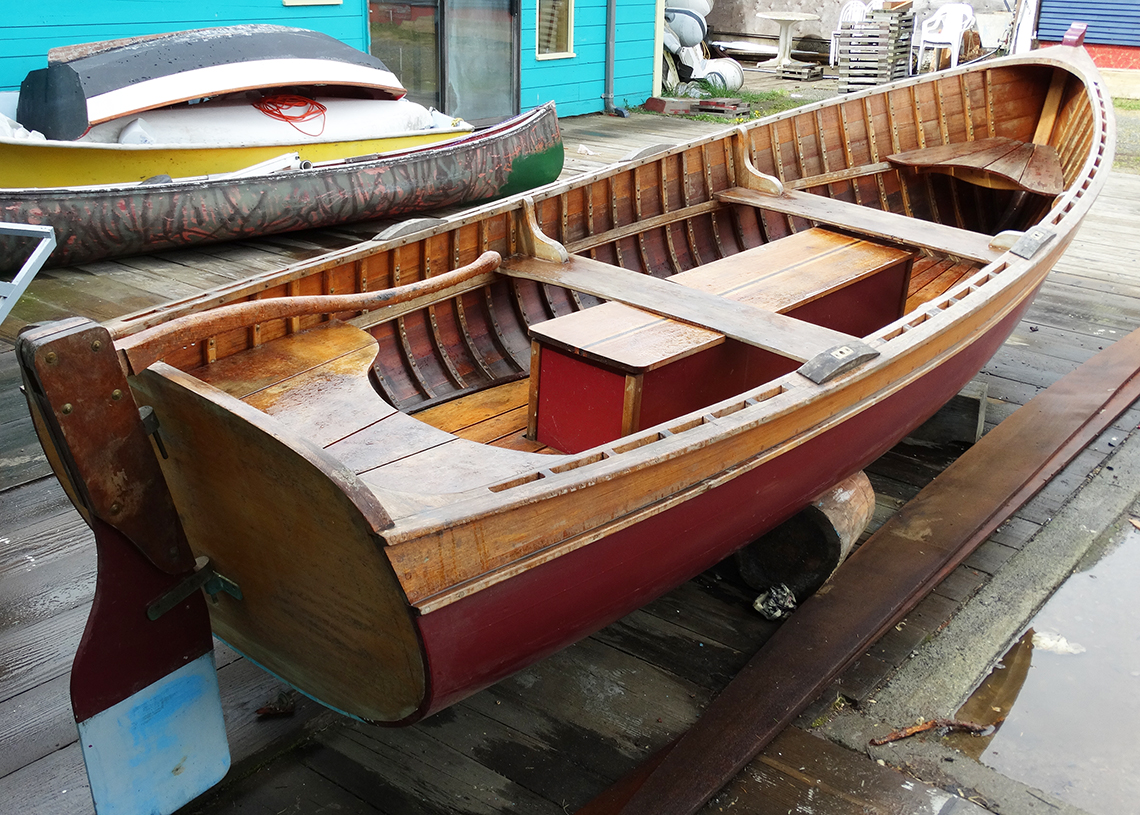 Progress to follow!
-JR